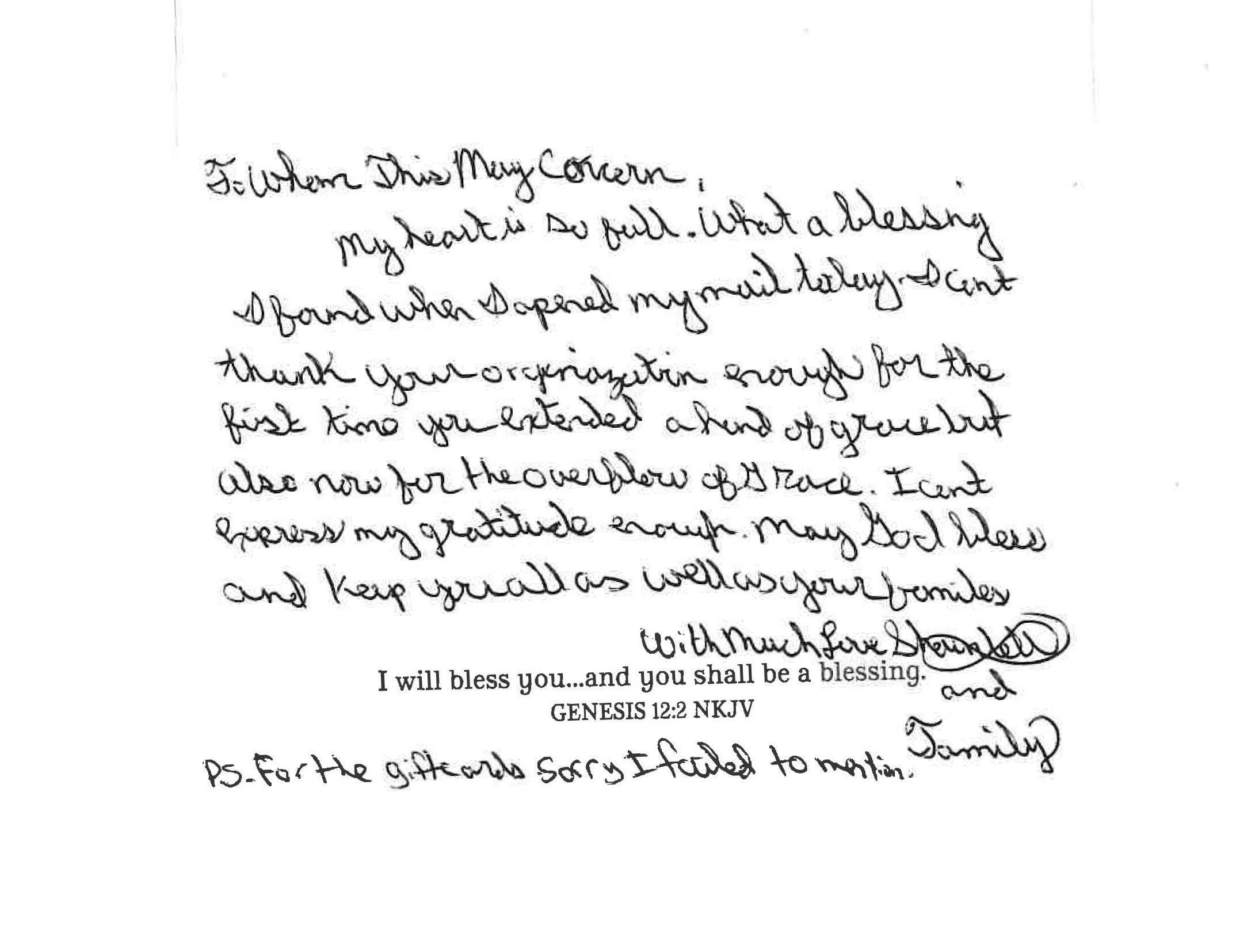 "To Whom This May Concern, 
My heart is so full. What a blessing I found when I opened my mail today. I can't thank your organization enough for the for the first time you extended a hand of grace. I can't express my gratitude enough. May God bless and keep you all as well as your families.
With Much Love, Shantell and Family"